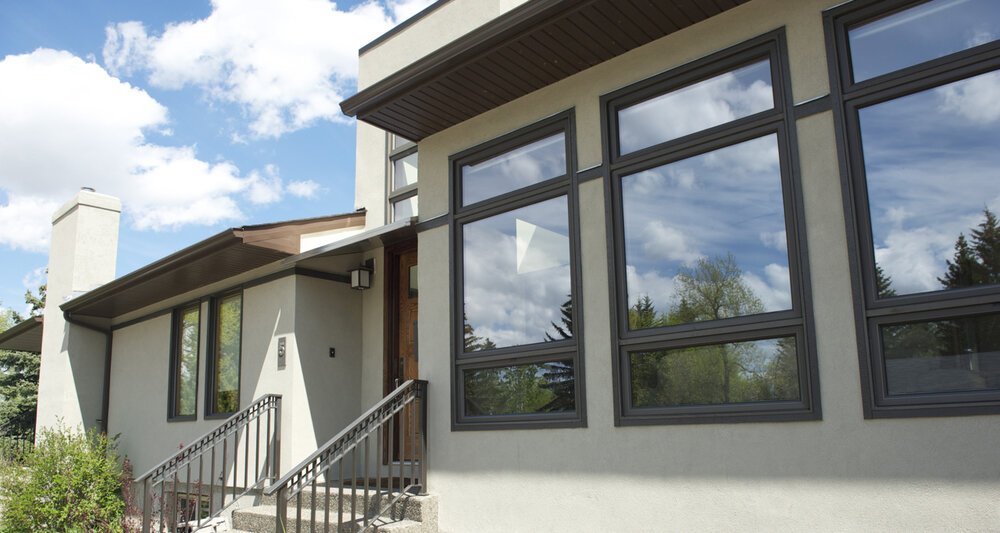 Design - Build, Home Renovations, Residential and Commercial
Customer reviews and testimonials for a Calgary residential and commercial renovation company and a General Contractor, offering a wide range of high quality renovations including: complete design / build home renovations, small home renovations such as kitchen and bathroom remodels and complete space re-design. Taking on creative project of all sizes, we have a particular interest in work that engages creativity, the innovative use of materials and space with deep appreciation for the surrounding environment.
Read What Our Clients Are Saying About Us!
Home Addition, Kitchen Renovation and New Garage

"Working with Harmony Homes was a pleasure. We were nervous about such a big change and impact to our home but Kurt and his team put us at ease through all the stages: from the well explained initiation and planning process, then into budgeting and finally through execution progress and completion. The pride of workmanship and quality of constriction stands out. Concerns and questions were answered promptly and professionally and we could trust them to get the job done right. We would highly recommend engaging Harmony Homes when you are contemplating your renovation, new home or other project."

- Dave - Calgary

Bungalow Exterior Renovation and Oversized Garage Studio Design & Construction

Harmony Home Projects recently completed an exterior renovation on our 1962 bungalow. We chose them as our general contractor because of Kurt's creative solutions and ideas for our project. He was instrumental in helping us source materials to get the look we were after for the budget we had decided on. He also identified upgrades to our utilities that we could incorporate into the project to maximize the improvement to our house. This was something that no other contractor had pointed out while we were gathering quotes and deciding on whom to work with.

During the project, Kurt's communication with us exceeded expectations. He provided frequent updates and photos of the work as it was being done. He answered all our questions promptly from start to finish.

We were also very happy with his subcontractors. They were true professionals, staying on schedule and leaving the job site as clean as possible at the end of each day.

Now that our project is complete, we are enjoying our "new" house more each day. Our experience with Harmony Homes was a very positive one. We would recommend Kurt to friends and family without hesitation.

- Brock - Calgary

Kitchen and Main Floor Renovation

Working with Kurt and the rest of his team at Harmony Home Projects was a wonderful experience for us. As first time renovators we had lots of questions and Kurt and the rest of his crew were invariably patient. They explained all sorts of details to us that helped us feel informed and supported. We renovated an old house with lots of surprises and Kurt was wonderful at providing thoughtful, creative solutions. On top of all that Kurt made the effort to consistently update us through emails and texts so that even while we were away on holidays we could be confident that progress was being made. Our schedule was tight right from the beginning and even after a number of surprises Kurt and his team stayed on task and committed to a new revised schedule. All in all we could not have been happy with Harmony Home Projects.

- Ted Lockie and James Davidson - Calgary

Full Home Renovation + Underfloor Heating Installation

"Harmony Home Projects Inc. gutted and upgraded our home. Old carpets were removed and new carpets installed; hardwood was refinished; walls were finished and repainted; stipple ceiling was removed; plumbing was fixed and upgraded; lights were installed in new locations and old fixtures were replaced; and additional shelving was built. The overall house was inspected and where faults and weaknesses appeared these were fixed or improved. The result was a warm and tasteful home that was almost unrecognizable from the place where we had started.

Harmony Home Projects Inc. is very organized. So you see exactly up front what things are going to cost and why. Harmony Home Projects Inc. employs skilled and respectful sub-contractors that are a pleasure to work with and produce high-quality work in a timely manner. But I would have to say that my favourite reason for working with Harmony Home Projects Inc. is that the owner is very creative. So working with him as a client can become a collaborative original project. Not all issues can be anticipated, so being able to work out a unique and original solution within a budget and not having my own creativity disregarded is very important to me.

I would recommend Harmony Home Projects Inc. highly. I already have recommended Harmony Home Projects Inc. several times to friends and neighbours."

- Jansje - Calgary

Basement Development

"Harmony Home Projects Inc. helped us renovate our basement, turning it from a cold and dark space rarely used by the kids, in a warm and inviting recreational and fun play room, as well as an art studio for my wife.

The process involved making a new floor and installing under-floor heating by circulating hot water from an upgraded hot water tank and a pump system. This highly efficient system, controlled by an independent thermostat, typically comes on every 3 or 4 days in the winter. The floor/room retains sufficient heat following a few hours of circulation that it remains off for the rest of the time. A special type of heat-transferring carpet allows the heat to be effectively conveyed from the floor into the main part of the room (about 300 square feet). In the art area, a heat-transferring impervious laminate floor tile was used (about 100 square feet).

New lighting, a coat of paint and new white baseboards and the room was transformed. The whole project was completed in a short time with little or no upheaval in the rest of the house. Harmony Home Projects Inc. have also helped us with insulation in the roof, upgraded and replaced our furnace and improved some duct work for the heating system. All projects were done with care and attention to detail, consideration of our ongoing activities in the house, on time and on budget. We remain impressed and would be pleased to recommend Kurt and Harmony Home Projects Inc."

- Keith - Calgary

Home Renovation and Design

"I was referred to Harmony Home Projects as a result of their reputation for high quality work in my community. Harmony Home Projects did a large renovation of my home and I could not be more pleased with their services. High quality and respectful tradespeople were engaged on the project - and the quality of the work was excellent.

I particularly appreciated how Harmony Home Projects would implement my renovation requests, but also share some very creative and insightful thoughts in terms of how certain changes/renovations could be performed in a more elegant manner. Harmony Home Projects completed the project on budget and exactly on time.

I felt the price of the work was very fair and any change orders were very clearly communicated to me. The renovation was very important to me and I felt that Harmony Home Projects came in and literally took all my worries away. They got the job done and did so in a professional manner. I recommend Harmony Homes to everyone I know."

- Grant - Calgary (Interior Design and Full Home Renovation)

Basement Renovation and Professional Audio-Recording Studio Construction

"We used Harmony Homes Projects to develop our basement. They were very helpful with advice both during the design phase, as well as during the construction phase. They were also very responsive to our concerns at every step, and it became obvious early on that they truly cared about the project, insisting that it be completed to their high standard and our satisfaction. We're thrilled with the finished result, both from a structural, and the ascetic point of view. If it tells you anything, we subsequently hired them to complete a site-finished hardwood floor install on the main floor of our home, and I also employed them to build a professional audio recording studio for my business. We would confidently recommend Harmony Homes Projects to anyone."

- Brad - Calgary
Awards and Special Mention
Calgary Rosemont Home Addition featured on CBC Steven and Chris - March 17, 2008
Bronze / Honorable Menion for the Basement Development Project - Western Living Magazine, October 2000